About Us
Our company provides quality design and platform services for online businesses. Our team has been working with everyone from mom and pop shops to high end projects for major brand companies. Our experience in design, development and marketing at agency-level proficiency make us the best decision for those projects and websites that you want to create and grow with you as your business expands.
The partners of Push Creative Group hold over two decades of experience combined in print and online media services. Having experience with the worlds major brands and bringing that quality of work to the everyday business is a commitment the partners began with and continue to uphold. Working in the last 5 years closely with music and media companies has allowed our brand to provide a service that is catered to providing optimal results for branding, promotions and online marketing efforts.
MEDIA PROJECTS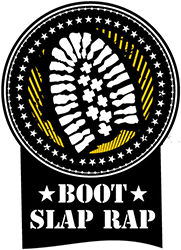 In 2010, we launched an indie based media website called
BOOTSLAP.COM
. Our focus was to provide ongoing quality coverage on independent music with a focus on quality presentation combined with well-written, exclusive content geared to help indie artists get coverage at no cost. The effort proved to be a bit more successful than we first anticipated and has since grown in traffic and engagement. We have expanded to sponsoring live shows and soon opening an online radio broadcast that will cater to the same demographic.
MOBILE EPK PACKAGES:
As a result of the website's success, we began to provide services through the website for indie artists. Our latest service is the
Mobile EPK
that presents a page that highlights feeds of all the artist's social media profiles and provide the latest information on that artist in order to gain bookings, press and other business contacts. The important of an EPK for this generation of artists was obvious enough to provide this high-end service at indie-based pricing.
PLATFORM SERVICES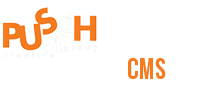 In the last year, we have introduced our new platform for clients wanting to get away from the free CMS solutions that sometimes slow down site loads; and eliminate the multiple services that our clients were paying to do various tasks online such as email marketing, online commerce and more. Our platform,
PushPowerCMS
, provides all the tools needed for an online business at low subscription rates.
Our dedication to quality and growing proficiency is at the forefront of our business practices. We aim to get the best possible solutions to all our clients at a price that is reasonable and fair. Your website is the most important face to your business online, and those who are serious about their business will find our commitment to excellence refreshing.

Contact us
today to schedule your
FREE
phone consult, and find out what Push Creative Group can do for your business.